What's New
(John Moore/Getty Images)
Between 8% and 12% of elementary- and middle-school students in the US skip breakfast, as do between 20% and 30% of American high-schoolers, according to data from HealthyChildren.org. Studies show that students who eat a healthy breakfast are more likely to perform better in school.
OLD NEWS
Clinical dietitian Brittany Robertson says parents should include water when packing a school lunch so children do not get dehydrated. Half of a child's lunch should be made up of vegetables, Robertson said, and fresh fruit is a healthier option than a juice box.
An expired contract may mean Supplemental Nutrition Assistance Program beneficiaries will not be able to use their Electronic Benefit Transfer cards to buy food at farmers markets. The government's contract with technology company Novo Dia expired in November and the company will stop providing support at the end of July, but Brandon Lipps of the Food and Nutrition Service said the USDA is looking at options to avoid a service disruption.


US ban on artificial trans fats goes into effect
As of this week, artificial trans fats are no longer allowed in US foods, marking a major shift in the manufacturing of food products. Such partially hydrogenated oils used to be present in thousands of foods, but companies have been working to replace them for years, and food producers removed 98% of trans fats between 2015 and 2018, said GMA's Brian Kennedy.
The Washington Post (tiered subscription model) (6/18)


MA SNA Advocates for Sensible Unpaid Meal Policy
Like many active SNA state affiliates, the School Nutrition Association of Massachusetts has been a consistent advocate for school nutrition programs in their state legislature. That's why when a stakeholder call was convened to discuss a Massachusetts unpaid meal policy bill, Maria Hall, Nutrition and Legislative Chair for the SNA of MA, was invited to the table.


Missouri Unpaid Meals Bill Referred to Committee
Missouri House Bill 1939, among other provisions, requires the service of a reimbursable meal to a student who requests one regardless of the status of an unpaid meal account. The bill was referred to the Elementary and Secondary Education Committee.


BJH Cafeteria Staff celebrate Breast Cancer Awareness wearing t-shirts made by our very own, Nikki Martin.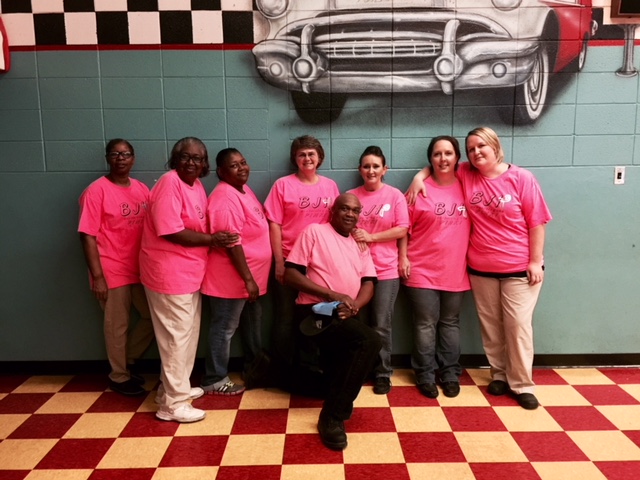 HAPPY NATIONAL TRUCK DRIVER'S APPRECIATION WEEK!!!
~Sept.10 - 16, 2017~
Batesville Jr. High Cafeteria appreciates the hard work our Brigg's delivery men put in!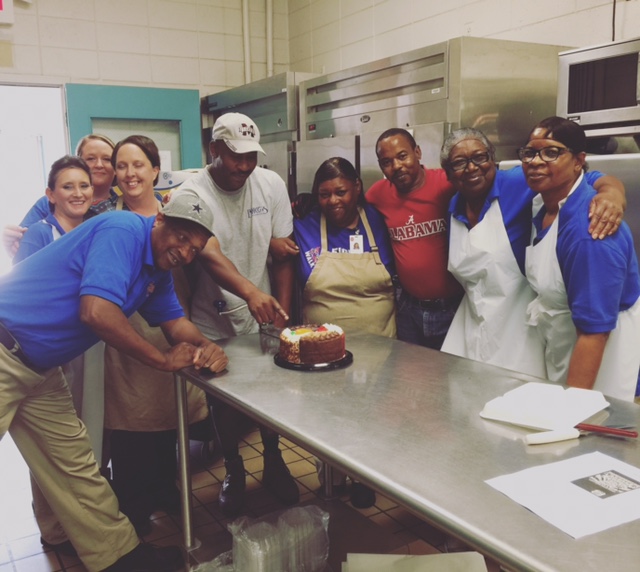 WOW!!! Thanks to our friends at the Dairy Council of California for including
Child Nutrition's Instagram photo from SNA 2017 in this article!